If you or a loved one was effected by Hurricane Sandy – you qualify for a special 25% discount at Ready Reserve Foods.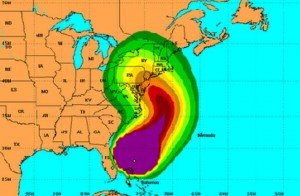 Here are the details :
Ready Reserve's SuperStorm Sandy Relief: In order to help get everyone back on their feet, Ready Reserve Foods, Inc. is offering 25% off on any order of food shipping to the east coast and Super Storm Sandy affected areas.  This is a great opportunity to help out families and friends get the supplies they need.  Orders must be called in at 1-800-453-2202 to take advantage of this offer.
This is a great way to help someone who lives in the affected areas – whether it is yourself or someone you know.
Visit Ready Reserve Foods to check out their large variety food and food storage products. 
– Rourke
---
Like what you read?
Then you're gonna love my free PDF, 20 common survival items, 20 uncommon survival uses for each. That's 400 total uses for these innocent little items!
Just enter your primary e-mail below to get your link. This will also subscribe you to my newsletter so you stay up-to-date with everything: new articles, ebooks, products and more!
By entering your email, you agree to subscribe to the Modern Survival Online newsletter. We will not spam you.